I've linked up with Miss Nelson's linky party on fav children's books. Here are some of my favorites...
Every Kevin Henkes Book- some of my very fav:
Great read if you are having copy cat problems!
This is one of the funniest books I've ever read! To give you an idea- the chickens are tired of eating chicken feed, so the Rooster watches the farmer's wife's cooking shows and learns to make salsa and the animals plan a fiesta! The only thing missing is the margaritas! OLE!
A linky party from Mommy & Me Creations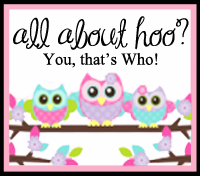 Here are this week's questions:
1) What is your favorite color?
2) What is your favorite food?
3)What is y
our favorite T.V. show?
4) Do you have a lucky number? And if so, what is it?
1. I don't really have a specific favorite color...yellows, blues, and polka dots.
Do polka dots count as a color?
2. I love rice. Any kind of rice. Is that weird, because I feel like it's a weird answer...
3. The good 'ole DVR currently records Grey's Anatomy, Private Practice, every Kardashian show, Duck Dynasty, and murder mystery shows like Snapped, Dateline and 20/20.
4. No favorite number- unless we're talking about class size- then it's 15. (The number of kiddos I'm currently blessed with!)