I am happy to announce the winners of my 100 follower giveaway! Your prize is next to your name. I have emailed the winners, so check your inbox! thank you to everyone who entered! I appreciate the time you took to stop by my blog.
I am also super thankful to the awesome bloggers who donated prizes!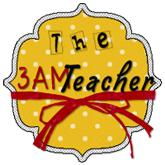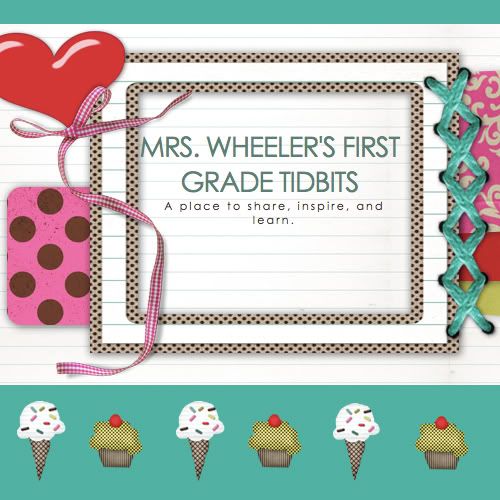 ---
Probably by now you are saying to yourself, "Something is different about this blog…What is it?" WELL, You're right! Something is different! The entire thing!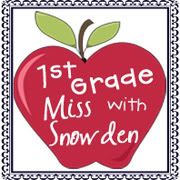 The fabulous Jena Snowden from First Grade with Miss Snowden designed this AwEsOmE layout and graphics for me. If you haven't yet, please take a minute and explore my new blog! If you like what you see, go visit Jena and talk to her. She even put everything in it's place for me!
---
During my recent blog hopping, I found a few giveaways I wanted to let you know about.

Click the picture to go to the blog post.
3 Programmable Literacy Maps & Posters for Workstations packets ($10 value)
$30.00 gift card to Amazon + 3 units from my TpT or TN store
From the Tattooed Teacher
---
Last thing- I have decided to try something new on my blog- I would like to feature a new blogger every Tuesday. Sort of a meet and greet of the bloggy world. If you are a new blogger (I am not going to define how new is
new) and you'd like to be featured, drop me an email at
dml8609@gmail.com
Please put "New Teacher Blog Tuesday" in the subject line. I hope to kick this new feature off next Tuesday.
Last, last thing- I keep seeing blog posts about blogger meet ups. I would love to meet up with other bloggers! So- calling all Tennessee bloggers- let's meet up!! Are there any other Tennessee bloggers reading this? Anyone, anyone?
Thanks for sticking with me! Happy Saturday!