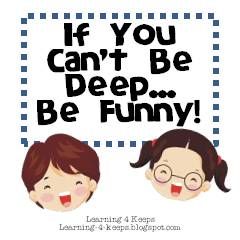 I am linking with with Leah to share some of my funniest pins on Pinterest!
Here goes...
What makes this one funny is the caption:
The defibrillator toaster...my mom would be so annoyed…every morning I would run into the kitchen screaming, "WE'RE LOSING THEM!!! BEEP BEEP BEEPBEEPBEEP!" "DON'T YOU DIE ON ME, DAMNIT!!! NURSE, WE NEED 12 CCs OF CREAM CHEESE, STAT!!!" He's bread, Jim. Time of deliciousness: 7:15 A.M. If we don't restart his heart, he's toast! JESUS CRUST. JAM IT! "Daddy's in a butter place now, kids." I pinned this for the description.--- It's pun-tastic
Hope these brought a smile to your day!