I have a new teacher blogger to introduce you to today! Her name is Christa Lyons and her blog is just adorable!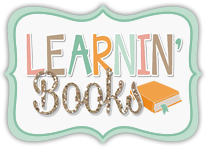 1.
Name of blog and link:
2.
Tell us about your blog and why you started it.
My blog tells about the daily adventures I have with my kiddos in my first grade class. It also has a few things here and there about my life outside of the classroom. It started it as a way to showcase what I do in my classroom, journal teaching memories, swap ideas with other educators, and meet other teachers.
Teachers can have fun too! Here I am laughing at my 'sculpture' during an after school pottery class hosted by our art teacher.
3.
Tell us a little about your teaching background.
I began teaching right after graduating college. I have a degree in Elementary Education and an English as a Second Language endorsement. I student taught in my home state of Virginia, and I currently teach in Colorado. I'm finishing up my third year of teaching. (I taught Kindergarten for two years and first grade for one year.) I am currently in graduate school finishing up my M.Ed. Reading degree. I'm licensed to teach in Virginia, Colorado, and Tennessee.
4.
What songs are included on the soundtrack to your life?
I'm super indecisive, so I couldn't come up with songs for my entire life, but I really like India Arie's "I Choose" right now
5.
What's the hardest thing you've ever done?
I can't think of the hardest thing I've ever done; being a teacher, I face many hard decisions daily. If I had to choose something that continues to be a challenge it's holding my tongue. I'm super outspoken, but I'll admit it, sometimes I need to hush up
J
6.
What's your favorite TV show?
Definitely Scandal; I'm addicted!
7.
What is your favorite item of clothing and why?
My LuLu Lemon leggings! They're stretchy and go with almost any outfit. They also transition easily from the day clothes to gym clothes.
8.
Number of candles that appeared on your last birthday cake?
26. (Yes, I take pictures of everything
J
) My mom shipped a cake to me for my birthday this year. (I promise there's cake under the flames!)
9.
What was the last book you read? What are you going to read next?
The Desire of Ages, it's a book my granddad gave to me ten years ago. I've started and stopped it so many times, but I finally finished it. It's a great book! I have no idea what I'm going to read yet; my principal probably does though!
J
10.
What was the last thing that you ate that you really shouldn't of?
Chocolate cake from a coworker's baby shower, but it was soooo good!
11.
Give us some links- Twitter, Pinterest, Teacher's Pay Teachers, Facebook, a free teaching item etc.
Freebie: First Grade Memory Book
If you are a new blogger and would like to be featured, email me at dml8609@gmail.com!